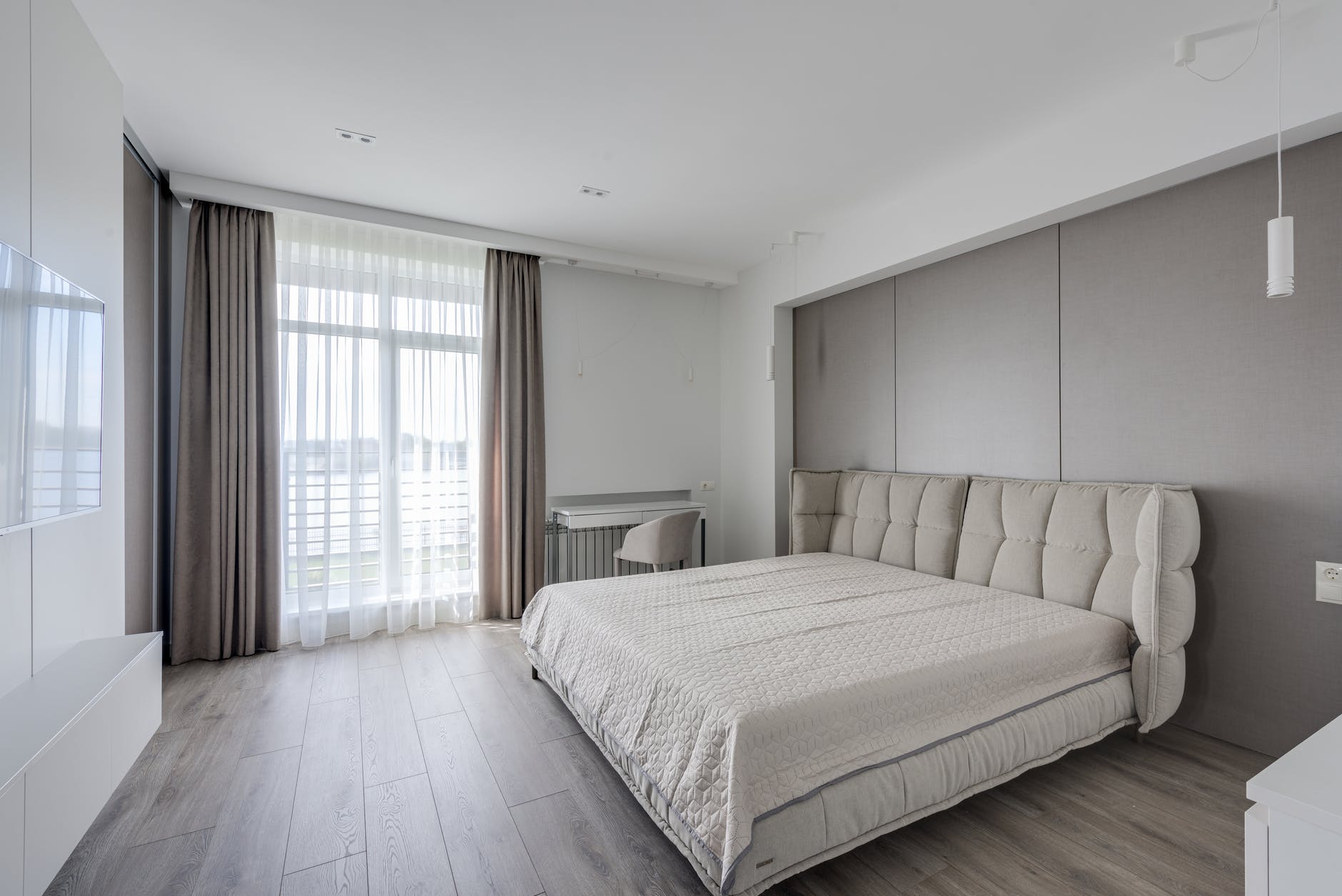 Small habits make big differences in life, and we can easily observe this fact with our sleep quality. If our sleeping posture is incorrect, it will lead to severe health issues gradually. Back pain is one of the most common and serious health problems faced by millions of people around the world. Wrong sleeping posture is the main reason causing chronic pain in the back. Let's understand the relation between back pain and sleeping posture.
Explaining Back pain and sleeping posture relation
You wake up in the morning and suddenly notice that your back is hurting! Has it become a common health issue in your life? Well, the way you sleep decides how you wake up in the morning time. Usually, this type of back pain is periodic, but some people experience it more often than others. Do you know why it happens? Reduced blood flow and body stiffness due to a long resting period are the main reasons.
If your body posture during the sleeping time is inappropriate, extra pressure will exert on the spinal cord, causing flattening of its natural curves. In order to avoid uncomfortable pressure on your spine, it is advisable to change your current sleeping position.
Apart from bad sleeping posture, pregnancy, bad mattress selection, Fibromyalgia and disc-degeneration are other four reasons for back pain. Pregnancy is a natural phenomenon, and fibromyalgia has no cure so far. However, we can deal with other health issues by taking some effective measures. Let's understand how?
Making use of the right mattress to recover from back pain
When it comes to finding a feasible solution for back pain, start with replacing your old mattress. In most cases, changing a mattress can change the way you sleep. Mattresses have a billion-dollar global market surpassing 30Bn and increasing rapidly as new innovations are being introduced. The latest versions of mattresses in India are much more advanced than you bought a few years ago. Nowadays, they are coming with a fusion of different materials such as memory foam, PU foam, latex and . Let me introduce you to our revolutionary mattress specifically meant for supporting the spinal cord while sleeping.
Sleeping Guide for better health
Now the main question is, how to sleep in a healthy manner? Usually, we never pay attention while lying on the bed at night. From now on, try to change your sleep habit with these useful tips:-
Sleep on the side with fetal position

Side sleep with a pillow between your legs

Put a pillow under the abdomen while sleeping on the stomach

Yearner position

Log position

Spooning position
These sleeping positions are proven to help in overcoming back pain but who knows what our posture is after immersing in deep sleep? There must be something to support our body in healthy positions. Here comes the role of our sophisticatedly crafted mattresses. Buy a mattress online from our official website if you really want a significant change. Let me guide you with the best option.
Posture Care® Mattress | Your companion for a healthy sleep
If you are looking for the best mattress for good posture, we recommend going with this option because of some significant features as we are mentioning below:-
There will be no partner disturbance issue because of the high resilience PU foam.

You don't need to flip this posture perfect mattress to keep it compatible according to the changing climate. It keeps you comfortable in all seasons.

It comes with unicase firm sitting edges & a surface.
Talking about the material composition, these mattresses are made up of 40% High Resilience PU Foam, 40% Advanced Pocket Coil , 10% Wool and 10% Cotton.
Why it is helpful for back pain
Consider it as the best mattress for good posture sleeping because of its medium firmness. Along with maintaining adequate firmness, the mattress is also capable of adopting the body shape (thanks to the advanced pocketed coil ). Right now, Snoozer is supplying the best and most advanced pocket sleeping mattresses in India. We have designed it while keeping healthy sleep posture in mind. You can order this mattress in three different thickness variants including 8, 10 and 12 inches. Order it in five pre-specified conventional sizes or place a request to avail your personalized custom version.
Review:- My back was hurting every morning for the last few months and the family doctor tested all reports normal. Recently, I consulted with an orthopedic® doctor who recommended this mattress for a healthy sleeping posture. After 30 days of continuous use, I can say this was a wise investment in the best mattress for posture. My back pain issue has almost resolved now.
Warranty:- You will get 1 year no rush in-home trial for quality satisfaction. It provides full guarantee coverage against manufacturing defects for 365 days.
The company is also offering a 15 years warranty with some limited terms and conditions.
Price:- The Posture Care® Mattress available at our online store comes in four different pre-specified sizes, with a price range between ₹79,452.90 – ₹106,345.20. The price of a customized mattress will vary accordingly.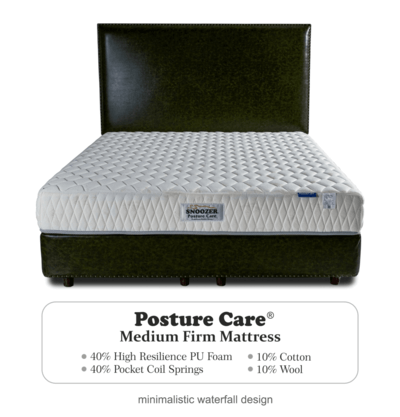 Add to cart
Orthopedic® Mattress
| heals your back pain effectively
As the name is illustrating, this mattress is meant for maintaining the right orthopedic® support with adequate firmness. Right now, it is the best ortho mattress in India for people suffering from back pain issues. Along with several exercises and health supplements, experienced orthopedic® doctors always recommend a mattress compatible with your body.
Why is it helpful for back pain?
Talking about its efficiency in back pain healing, you have to pay attention to its advanced pocketed coil that adapt to body contours. Usually, orthopedic® foam mattresses feel uncomfortable sleeping because of their rigidness. Snoozer has made it possible to bring the right orthopedic® support and adequate comfort together. Now you can enjoy a luxurious sleep without compromising health with the best orthopedic® mattress in India.
Review:- Chronic body pain and irregular sleep became a part of my daily life a few months ago. A time came when I also started taking sleeping pills but soon realized that they are not going to work in the long run. Finally started searching for solutions online and landed on the website of Snoozer. Their expert suggested this orthopedic® mattress. The price was a bit higher as compared to other similar options available in the market but I am 100% satisfied!
Warranty:- Get 1-year full guarantee coverage against manufacturing defects for 365 days.
The company is also offering a 15 years warranty with some limited terms and conditions.
Price:- The Orthopedic® Mattress variant is available in four standard sizes. The price of this variant ranges between ₹63,571.50 – ₹75,794.16. If you order customized mattresses, prices may vary accordingly.
Final Words
Snoozer has crafted both Orthopedic® Mattress and Posture Care® Mattress from the perspective of physical health promotion. Please contact us telephonically if you want any kind of assistance. Our experts will guide you with the best mattress option. Leave all your quality concerns on us and have a happy sleep!!