Previous

Next

₹153,489.60 – ₹203,037.12

8", 10" Height

Orthopedic Support

Most Loved Mattress

Orthopedics Choice

Customization

1 Year Manufacturer Guarantee + 9 Years warranty
Sale!
In stock
Beauty Sleep
®

Mattress

Firm orthopedic support for your back
1 Year No Rush In Home Trial

Save up to ₹10,600
Medium firm support for your posture
1 Year No Rush In Home Trial

Save up to ₹15,000
Rejuvenate on a soft, plush mattress
1 Year No Rush In Home Trial

Save up to ₹22,600
Sink into the lap of ultra plush luxury
1 Year No Rush In Home Trial

Save up to ₹28,700
₹119,753.10 – ₹161,029.44
As the name suggests, the Snoozer® Beauty Sleep® is just the mattress for the best sleep experience you deserve after a long, tiring day at work to replenish your mind and body. With it's plush comfort and luxurious softness, it ensures complete rejuvenation. Beauty Sleep® soft bed mattress is the best plush comfort luxury mattress brand in India. Upholstered in soft quilted cotton fabric and 100% certified Natural Latex with advanced pocket coil spring, the Snoozer® Beauty Sleep® is available in thicknesses of 10″, 12″, 14″ in a subtle cloud cream fabric.
Need Assistance in Buying Mattress?
Composition
30% Pure Natural Latex Foam
20% High Resilience PU Foam
30% Advanced Pocket Coil Springs
10% Cotton
10% Wool
Features
Unique minimalistic waterfall design
Unicased firm sitting edges & surface
No partner disturbance
No need to flip
Description
Why Choose a
Beauty Sleep® Mattress?
As the name suggests, this soft bed mattress is the perfect one to catch up on your beauty sleep after a long tiring day. Snoozer understands that you need luxurious comfort to help you go to sleep faster, and for deep undisturbed sleep throughout the night. With a luxury mattress like Snoozer Beauty Sleep you have the experience of waking up fresh, just like the last time you stayed at your favorite five star hotel. Our plush Beauty Sleep® mattress gives you exactly the same experience as a luxury hotel mattress. In fact, most luxury hotels in India use Snoozer mattresses over other brands.
With a no need to flip design, anti-allergy dust mite protection and firm sitting edges, the Snoozer Beauty Sleep® Mattress is reputed as one of the most comfortable, soft and best premium mattresses ever made in India. Experience the best sleep of your life when you sleep on this soft mattress, made for rejuvenating every part of your body.
True to it's name, the Beauty Sleep® Mattress helps you recover from all your tiredness and fatigue from head to toe! Rejuvenate on this plush mattress after a long tiring day at work.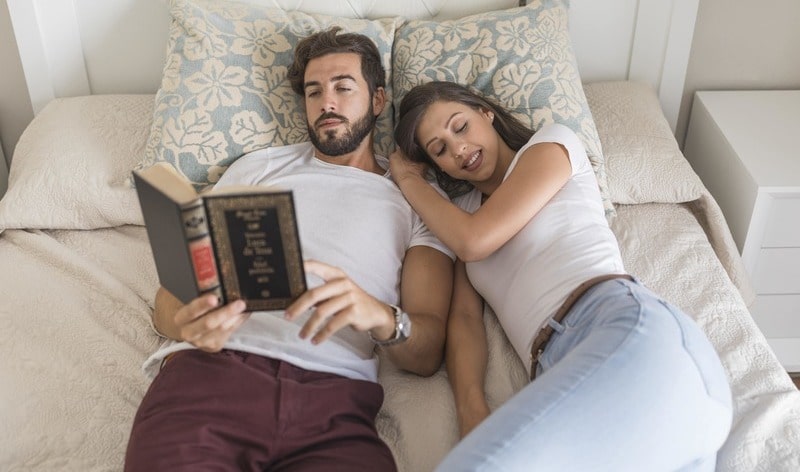 No more tossing, turning, or getting disturbed during your sleep. With it's multi pocket spring, the Beauty Sleep ensures sound, comfortable sleep, irrespective of partner movement.
I ordered Snoozer Beauty Sleep Mattresses. I was pleasantly surprised they were as good as the high priced Imported Hotel Mattresses." – Naveen Jindal, Chairman, JSPL
Your Very own Cloud
Soft as a cloud, this mattress
brings out the child in you
Great for the Kids
Working it's magic on all ages,
a preferred choice for the young
Couple's Choice
A leading choice for couples,
stable with no signs of squeaking
Additional information
| | |
| --- | --- |
| Mattress Size | King Size (75" x 72"), King Size (78" x 72"), King Size (80" x 72"), King Size (80" x 78"), Custom Size |
| Thickness | 10", 12", 14" |
Related products
₹

63,571.50 –

₹

75,794.16

Save up to ₹10,600

₹

79,452.90 –

₹

106,345.20

Save up to ₹15,000

₹

153,489.60 –

₹

203,037.12

Save up to ₹28,700


Also available on
© Snoozer Bedding Limited 2020.
Please sign up for our best offers & promos.
We Would Love To Hear From You! Please Sign Up For Our Best Offers & Promos.