How Your Body Is Connected With The Mattress To Get A Comfortable Sleep: Let's Discuss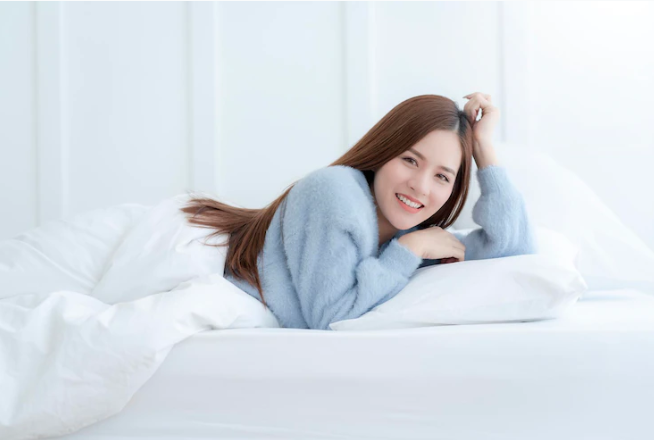 Introduction 
After a long and tiring day, all we need is a comfortable sleep value mattress to feel fresh and active for the next day. As we all know, sleep strengthens our long-term Natural Latex. 
Our brain forms a connection between valuable and useful things throughout the day, but having all the useful stuff saved in the brain causes burden and irritation. 
During sleep, valuable things get sorted and stored in the Natural Latex, and the not-so-essential things fade away.
However, inadequate sleep also affects our cognitive thinking. According to a study, loss of sleep for 2 hours every night for 14 nights can result in poor execution of neuro behavioral activities, including attention and short-term Natural Latexloss. 
Moreover, lack of sleep can also impact our divergent thinking, which means no meaningful and creative ideas at work. Therefore, to get a comfortable sleep, your body needs a mattress that suits your body type and your personal preferences.
Let's dive deep into how our body is connected with the mattress we use to get a comfortable sleep.!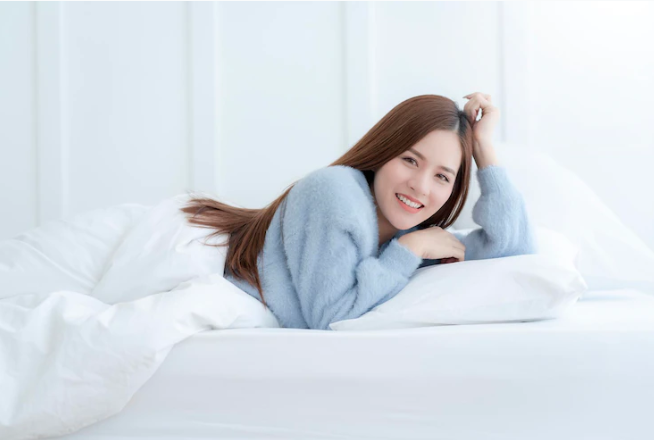 How does a Mattress Affect Your Sleep?
A mattress affects your sleep via the network of small blood vessels, known as capillaries, that runs beneath your skin. A mattress that calms your pressure points should offer you a good night's sleep. 
When you lie on your back for a long time on a mattress, which is not appropriate, your body loses oxygen and nutrients. The nerve cells and pain receptors in your skin send a signal to your brain, making you roll to the side to improve the blood flow into the respective regions, disrupting your sleep.
An old mattress usually sinks or bends, mainly in the centre, where we put our highest weight. And due to this, we may face backache, muscle pull, discomfort, stiffness, and many more issues. A mattress may also cause hygienic problems, like bacteria and dust mites which can cause allergies that affect your health and disturb your sleep.
Moving on, let's look over the importance of a good mattress for your body type in the next segment of this article.
Importance of a Good Mattress for Your Body Type 
A soft mattress is a paradise for your body, but a mattress that doesn't suit your body will turn your nights into a horror movie. Therefore, it is necessary to take some time and do proper research before buying a mattress in India online.
Types of Mattresses and their Causes
Orthopedic® Mattress – Orthopedic® mattress is the most trendy one in the market nowadays. Because of its firmness, it provides extra support to your spine, relaxing any pain on pressure points and it improves your posture. These mattresses are often recommended to those who suffer neck, back, or shoulder pain.
Mattress

– If you want to enjoy a luxurious feel with comfortable and relaxed sleep, the mattress is the right choice. These mattresses provide ventilation and stop accumulating body heat due to the large gap present between the . Also, you can adjust the firmness level of the mattress by changing the type of padding.

Foam Mattress

– Foam mattresses offer you a soft feel from top to bottom, with a little bit of firmness underneath. These mattresses distribute your body weight evenly and allow room for easy blood flow. They are lightweight and worth every penny of yours.

Luxury Mattress

– Luxury mattresses are designed to provide you with the same comfort and ravishing feel the way hotel beds make you feel. The support and comfort layers need to be considered carefully; they contour your body very well without providing you with that sinking feeling.
The main question here is where to buy these mattresses, which were discussed in the section above. Don't worry; we have also covered that part in the next section.
Where To Buy A Good Mattress To Get  Comfortable Sleep?
Let's be straight and honest; Snoozer® Mattress is a perfect choice if you want to buy a good mattress to get a comfortable sleep. All Snoozer® Mattresses have a unique, minimalistic waterfall design, unicase firm sitting edges and surface, no partner disturbance and no flipping required.
Let's take a look over Snoozer® Mattresses and their features :
Orthopedic® Mattress – Snoozer® Orthopedic® Mattress is a comfortable mattress with a surface to reduce pressure points and provide firm support to your body contours and spine for a good night's sleep. Of plenty of orthopedic® mattresses available in India, Snoozer's® Firm Orthopedic® Mattress is the best for your backaches.
Posture Care® – Snoozer® Posture Care® Mattress is the solution to your correct posture. As one of the best-selling mattresses, this is the right option for those who find the firm mattress surface too uncomfortable to sleep on. Irrespective of your body weight, it adapts to body contours and retains lesser body heat.
Presidential Suite® – Snoozer® Presidential Suite® Mattress has been rated one of the most luxurious Natural Latex foam mattresses. This mattress' highly comfortable layers provide you with pressure relief and distribution of your body weight without any sinking feeling. The ultra-plush mattress is designed with advanced coil support and adequately supports your body.
Beauty Sleep® – Snoozer® understands very well that you need a luxurious and comfort sleep mattress for your beauty and health. And with Beauty Sleep ® Mattress, you can experience waking up fresh and rejuvenating, just like when you have stayed in a 5-star hotel. Most luxury hotels in India use Snoozer® mattresses over other brands.
FAQ (Frequently Asked Questions)
Which is the best mattress for light sleepers?
Lightweight sleepers can choose a mattress with a soft surface, but that mattress should provide proper support to your body. Too much soft mattress can feel good initially, but when you sleep daily on it, it can affect the shape of your spine and cause backaches. Choose Posture Care® Snoozer® Mattress to get a comfortable sleep.
Which is the best mattress for heavyweight sleepers?
People with heavy weights put too much pressure on the mattress. Therefore the body's pressure points like shoulders, hips or even head might sink into the mattress leading to discomfort. Heavyweight sleepers should choose a bed with a firm surface with the correct height of around 8 or above inches. Go for an ultra-plush Presidential Suite® Snoozer® Mattress if you are a heavyweight sleeper.
Which is the best mattress for people with backaches?
Those who suffer from backaches should choose the Orthopaedic®mattress, which is manufactured using high-quality foam with a medium to hard level of firmness to provide proper support to the spine. Buy a Snoozer® Orthopedic® Mattress if you are facing backaches.
Conclusion
In the end, we can say that investing in the right kind of mattress can help you solve all your health-related problems. A recent study shows that a medium-firm mattress significantly reduces lower back pain and enables you to achieve comfortable sleep.
Now that you are very well aware of how your body is connected with the mattress you sleep on, you can shop from the broader sections of Snoozer® beds and mattresses according to your body weight and sleeping positions.
The Presidential Suite® Mattress, or the ultra-plush mattress, is one of the best luxurious Natural Latex foam mattresses at Snoozer®. The Beauty Sleep® mattress is a soft plush mattress quilted with cotton fabric and 100% certified Natural Latex and advanced pocket coil . On the other hand, Posture Care® is the ultimate medium-firm mattress which is the right choice for your spine and is suitable for any age group. And lastly, an Orthopedic® mattress provides the optimum support to those with back pains.