Introduction 
Climbing into a big, comfy, thick, and plush mattress is one of the most luxurious feelings we all enjoy. Thick mattresses are known for their exquisite design and a good night's sleep. Everyone wants to sleep on a luxurious bed every night, but most of us are unaware of how to choose the right kind of mattress, including its thickness. The thickness of the mattress is also known as its height or depth.
Mattress thickness affects the quality of your sleep because a mattress that is too thin or even too thick may lead to poor sleep and will affect your health. A mattress thicker than 16 inches is known as an extra deep or extra tall mattress.
The thickness of your mattress affects the height of your bed. Generally, the top of your mattress should be 25 inches from the floor. In this way, your feet can reach the floor when you sit at the edge of the bed, thus, making it easy to get in and out of bed.
Today, in this article, we will discuss some factors that determine mattress thickness and what to consider when you decide on the thickness for your brand new bed.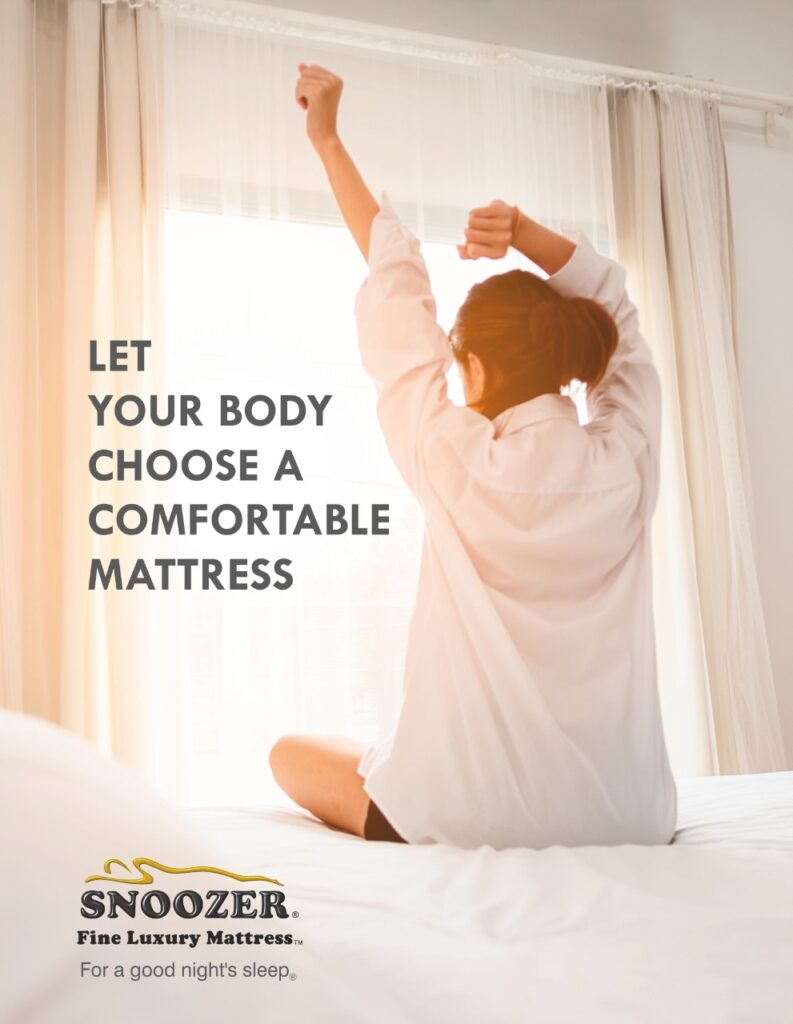 Standard Mattress Thickness in India – Overview 
| | | |
| --- | --- | --- |
| Thickness | Type | Benefit to  |
| 2 to 5 inches | Low Profile | Cribs |
| 5 to 8 inches | Slim | Children,Short Adults |
| 8 to 10 inches | Standard | Most adults, back and stomach sleepers |
| 12 to 20 inches | Thick, Deep, Tall | Side and Heavy weight sleepers |
| 20 inches and above | Extra deep, Extra tall, extra thick | Unnecessary for any sleeper |
Mattress Thickness Chart – Read Here
Mattress thickness is not one size fits all type of thing. Different thickness suits different kinds of people with their various needs, though the thickest and the thinnest mattresses don't work for anyone(perhaps).
The following are the different mattress thickness and their uses:
2" to 5" thick mattress (Low profile) – Mattress comes as thin as 2" to 5", suitable mainly for toddlers and babies in cribs. Some air mattresses are also 2 to 5 inches. Still, if you are looking for a comfortable mattress, you should skip a 2" to 5" thick mattress until or unless it is for your toddler.
5" to 8" thick mattress (Slim) – Mattress with 5" to 8" also comes under the thin mattress category, though they can be used for a night once in a while or placed in guest rooms. However, a 5" to 8" thick mattress is perfect for children and people with short height, making it easy to sleep comfortably.
8" to 10" thick mattress (Standard) – 8" to 10" thick mattress is the perfect and standard choice for a suitable mattress. These work for almost all adults and go with all sleeping positions.
12" to 20" thick mattress (thick, deep and tall) – Thick, deep and tall mattress is the one with a 12" to 20" mattress. However, heavyweight sleepers and side sleepers can get a comfortable sleep with this thickness.
20" thick mattress and above (extra thick, extra deep, extra tall) – Extra deep, wide and tall mattresses are not suitable for people due to their extra hardness, and nobody would love to sleep on a 20" thick mattress or above.
What Mattress Thickness do you need?
The thickness of a mattress might depend on various factors like body positions, weight, mobility, etc. We recommend going from an 8" thick mattress to a 10" thick mattress for night use. Following are some points that need to be considered when deciding on the thickness of your bed:

Body Weight:

Based on your weight, you will put pressure accordingly. Therefore, you need a different thickness to suit your body weight and ensure your body is appropriately comfortable and supported. Let's have a look over thickness recommendations according to your weight :
Lightweight Sleepers (130 pounds or less) – People with lightweight on thin mattresses can feel too firm. They should use a 12″ mattress to comfort their bodies and prevent backaches
Average-size Sleepers (130 to 230 pounds) – The average size sleepers need the 10" thick mattress or even go for a 12" thick mattress for the proper support. Though, they can choose a thin or thick mattress according to their sleeping positions.
Plus-size Sleepers (230 pounds and above) -People with heavyweight can choose 12 to 14 inches mattresses to prevent prematurely sinking or damaging a mattress.
Sleeping Positions:

Your sleeping position affects the thickness of a mattress the most. Sleep determines your body's pressure points and how much contouring your body needs to get comfortable. Based on your sleeping positions, the following are the mattress thickness suitable for you :
Back Sleepers – If you are a back sleeper, you can choose a 10" thick mattress to support your back and keep your spine aligned.
Side Sleepers – Side sleepers need a thick mattress, around 12 to 14 inches, to properly contour their hips and shoulders.
Stomach Sleepers – Those who sleep on their stomach need the thinnest and firmest mattress, roughly 10" thick, to prevent their hips from sinking and keep the body aligned.
Sharing Bed

: Single People won't need as thick a mattress as couples would. When two adults sleep on the bed, their weight can cause the mattress to be less supportive and comfortable. So, the best mattress thickness for couples is 10" thick to bear the weight of both of them.
4. Health Problems: if you suffer from health conditions like shoulder or hip pain, or arthritis, then you need a thicker and softer mattress, a 12 to 14" thick mattress to prevent pain and contouring of your body. Whereas, if you have backaches, then you need a firmer and thicker mattress,10" thick to avoid sinking.

Let's discuss a few pros and cons of a thick mattress that will help you make a better decision while choosing a new mattress for yourself.
Pros and Cons of a Thick Mattress
Following are the pros and cons of a thick mattress : 
Pros:
A thick mattress lasts longer than a thin mattress because the supportive base is wider than 6 inches.

Side sleepers get a comfortable good night's sleep on a thick mattress due to the extra cushioning.

Thick mattresses are durable and sturdy enough to support couples and people with heavy weight.
Cons:
A thick mattress is heavy and large, making it difficult to transport.

Some thick mattresses trap heat due to the amount of cushioning in them.
Best place to buy Thick Mattress in India

Snoozer® Mattress is one of the best mattress companies to buy a thick mattress for your bedroom. Snoozer® Mattresses upholstered with pliable materials. These materials will conform over time to adjust your body shape and sleeping positions. Following are the types of thick mattresses available at Snoozer®:
 1. Orthopedic® Mattress– The Snoozer® Orthopedic® Mattress is the most preferred choice for customers looking for back pain solutions. Its advanced pocket coil adapts to contour your body and provide proper support. It is an 8" thick mattress and is also available in 10" thickness.
2. Posture Care® – The Posture Care® at Snoozer® has been the best selling one since the beginning. As a medium-firm mattress, it is a 5 star mattress preferred by all the hotels in India. This mattress adapts to body contours with its advanced pocket coil . It is available in 8", 10" and 12" thickness
3. Beauty Sleep® – After a long and hectic day, the Beauty Sleep® is all you need to relax and chill. With its plush comfort and luxurious softness, your mind and body will rejuvenate. It is a 10" thick mattress and is also available in 12" and 14" thicknesses.
 4. Presidential Suite® – The Presidential Suite® is the best Natural Latex foam mattress in India offered by Snoozer®. This mattress provides comfort and luxurious softness with the  help of independent silent coil and ensures no partner disturbance. It is available in 10",12" and 14" thickness.
FAQ'S (Frequently Asked Questions)
1. Is a thicker mattress better than a thin one?
If you want support and comfort, you need a 10" thick mattress. And if you are a side sleeper, you can go for a 12 to 14 inches mattress. Whereas, if you are a back sleeper, you can buy a 10 to 12 inch mattress, and a stomach sleeper can choose a 10" thick mattress to avoid sinkage.
2. Is an 8" thick mattress good enough?
 8" thick mattress is suitable for lightweight, single sleepers who prefer a firmer mattress to enjoy a comfortable, good night's sleep.
3. Does the durability of the mattress get affected by the base layer? 
Yes, the base layer affects the durability of the mattress. Mattress with sturdy pocket coils can last up to 10 years. So, when deciding mattress thickness, make sure that the base layer of the mattress should be 50% of the bed height.
 4. How is the mattress size measured in India?
The right way to measure a mattress in India is to start from head to foot, and for width, measure from side to side. This way, you get the right idea to fit your mattress into the bed.
Conclusion

We can say that you should go for a mattress that suits your sleeping position(s), body weight, and mobility. A mattress that is too thick will create difficulty getting in and out of bed, and one that is too thin may not be good enough to support your body and offers you a peaceful good night's sleep.

Depending on your needs and the materials used to make the mattress, it is better to choose an 8" thick mattress or you can also go for a 10" thick mattress. Now, if you are very well aware of the thickness of a mattress and thinking of buying one, you should purchase from Snoozer®. You can shop their wide selection of beds and mattresses according to your preference.